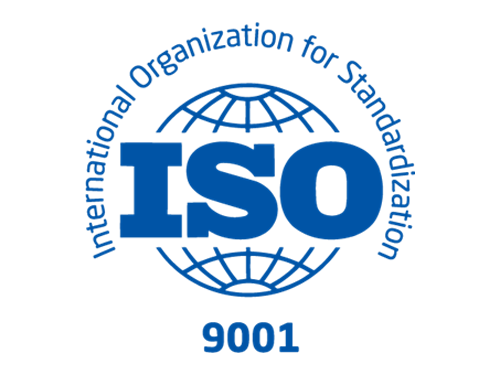 ISO CERTIFICATION
PHB Group has been awarded the ISO 9001:2015 certification.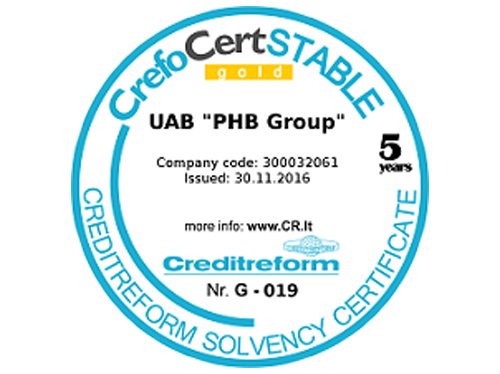 CREFOCERTSTABLE – GOLD
PHB Group's results have been assessed 5 years in a row by Credit Reform. Our strong and stable annual reports placed us among the most reliable companies in Lithuania allowing us to get the CrefoCert Stable Gold Certificate.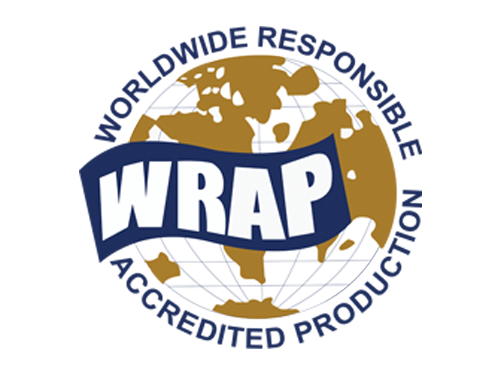 WRAP
Worldwide Responsible Accredited Production (WRAP) is an independent, objective, non-profit team of global social compliance experts dedicated to promoting safe, lawful, humane and ethical manufacturing around the world through certification and education.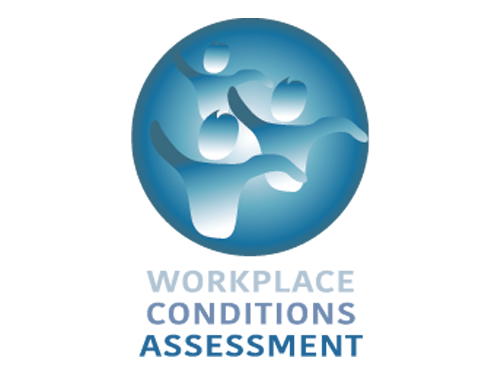 WCA
The Workplace Conditions Assessments (WCA) program provides a powerful, cost effective solution for companies and facilities seeking to improve workplace conditions efficiently and in accordance with widely accepted industry standards and best practices.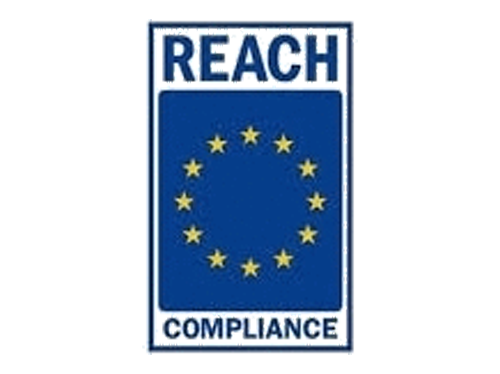 REACH
Reach (EC 1907/2006) aims to improve the protection of human health and the environment through the better and earlier identification of the intrinsic properties of chemical substances. This is done by the four processes of REACH, namely the registration, evaluation, authorization and restriction of chemicals. REACH also aims to enhance innovation and competitiveness of the EU chemicals industry.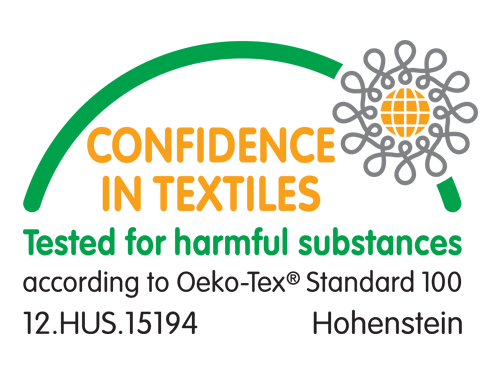 OEKO-TEX
The STANDARD 100 by OEKO-TEX® is a worldwide consistent, independent testing and certification system for raw, semi-finished, and finished textile products at all processing levels, as well as accessory materials used.